Island of Legends
Another island trip. This time to Langkawi Island in Kedah, and again THREE is involve.



DAY01


We took a bus from Puduraya to Kuala Perlis, a double decker konsortium bus cost us RM32.90 per person. Our bus leaves at 11:30pm and reached Kuala Perlis around 06:00am. Once we reached the Kuala Perlis bus station, we bought our return ticket right away. From here to the ferry station, it just about 10 minutes walking distance. RM15 per way per person from Kuala Perlis to Kuah jetty. We took the first boat available, which is at 07:00am. Hungry? Don't worry. There is a stall just in front of the jetty that serves hot

nasi lemak

for breakfast.
About an hour after, we reached the Island of Legends..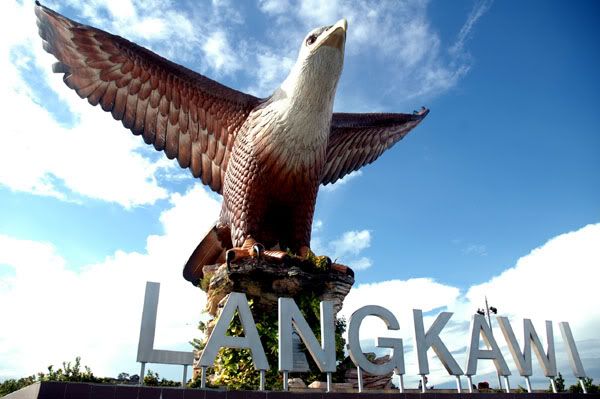 Dataran Lang, where the big eagle monument was, is just outside of the jetty. The panorama was excellent. A nice point facing the open sea. We look around, while waiting for another friend to settle our transportation matters. We were given a car for our whole trip. U can find lots of rent-a-car booth outside the jetty.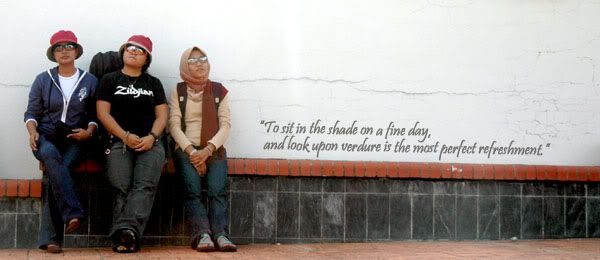 From Kuah, I drove to Pantai Cenang, where we check-in at Malibest resort. The resort price ranging from RM100 - RM250 per night. They have a tree house facing the beautiful sea. We just check-in to their normal cute chalet. The surrounding area was full with shops. Souvenirs, spas, grocery can be found here. All within walking distance from our resort.

After taking a rest, and a quick stroll outside, we drove to Langkawi Underwater World - 5 minutes drive from Malibest. The price is the same as Aquaria KLCC ( be sure to bring along your myKad ) but it worth the visit. Lots of penguin, big gigantic stingray, sharks and many more. They even have a 3D virtual reality show.
From there, we drove to the airport. The nearest ATM machine from Pantai Chenang. Im broke, and I need to withdraw some cash. Beautiful sunset by the airport road. We had our dinner at one of the restaurant near the airport.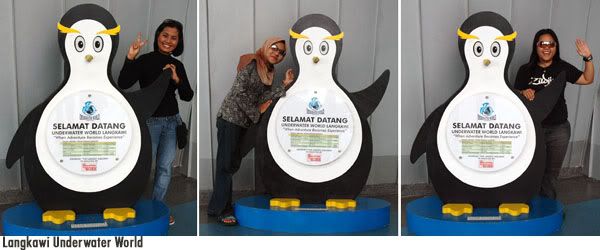 DAY02
Another beautiful day at the beach. We start out journey by heading to

pekan Kuah

for shopping. We bought lots of thing. Batik, chocolates, flavor cigarettes, and some other souvenirs. There is one laksa stall by the street. The

laksa

was a huge disappointment for me. From Kuah, next destination is the Mahsuri's tomb.
Outside of the Mahsuri complex was a

dataran

Mahsuri. More souvenirs and gamat product can be found here.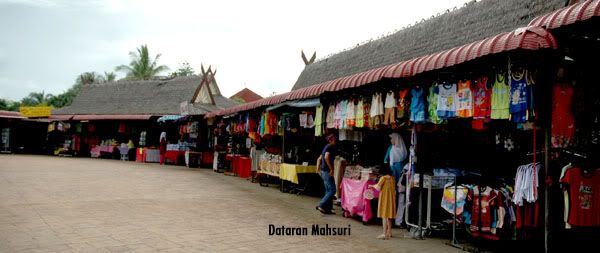 Last time I remembered it was free admission to the Mahsuri's tomb. But since the government came out with a new idea - they built a huge complex, Mahsuri's Town, all visitor will be charge upon entering. If you reached here by 3:00pm, there is a chance of catching a play - Lagenda Mahsuri in one of the building in the complex. And yes, the tomb had been given a new touched, with gated entrance. Somehow the authorities forget to lock the gate and we sneaked inside to take a closer picture of the tomb.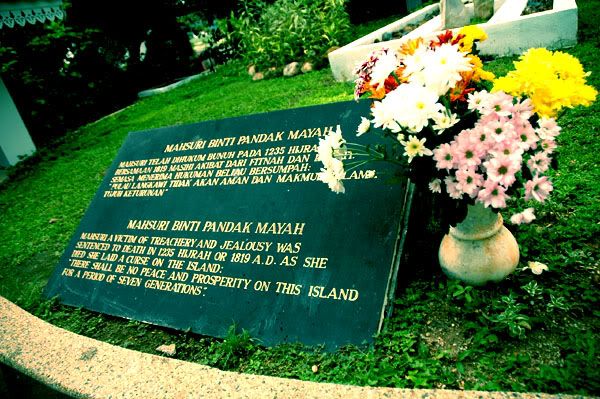 Next destination is the cable car at Mount Cincang, our main purpose of visiting Langkawi. It was suppose to be very near Pantai Chenang, but somehow I make a big round. Technically, we just made one big round across Langkawi. Luckily the cable car closes at 7:30pm on weekends. For myKad holders, it cost you RM15 per person. You can either take a break at the 1st point, or just go ahead to the final point. The highest peak, was 710 meters above sea level. On a bright sunny day, we can watch a beautiful sunset at the Andaman Sea. Weather was not on our side, it was misty and very windy (seriously cold!! ) when we reached the top.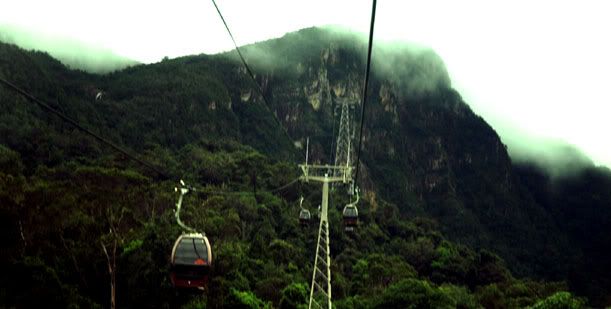 DAY03


As early as 10:00am, we check-out and head to

Kuah

to catch a ferry at 11:00am. Our bus from Kuala Perlis is departing at 1:00pm. This time, we hop on a normal bus with 2+1 seater. The ticket is about RM27.90.
8:00pm, all of us reached Puduraya safely...
Another trip success!!!