Cherating
It was a short notice road trip. Four of us in my car, with other four cars following, all heading to Cherating.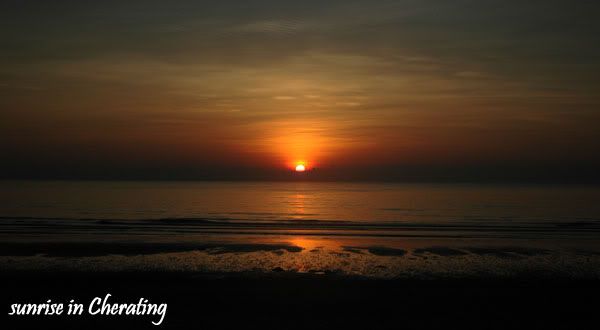 There will be another paintball war in Cherating, located in Mercu Resort ( nice comfy resort by the beach with a big waste land ). So, we set up our
battlefield
, ensemble all our paintball equipment and waited for the participants to arrive. As usual, I'll be

Reuters

in the middle of the
battlefield
. Start off with capture the flag, with all four coloured flags in the middle of the battlefield. Next game - capture enemy flag as many as you could. Last but not least, a battle with bandits to capture all four colour flags. It was awesome!!!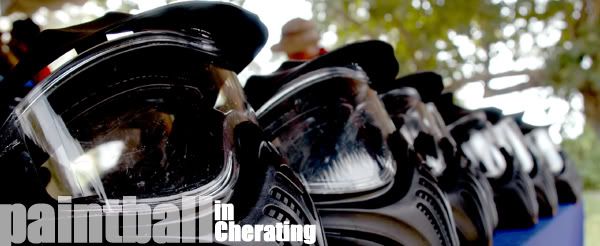 The next morning woke up early as the sun rising beautifully in the East. It was a breathtaking view. A solitude moment to spare. Just me and mother nature...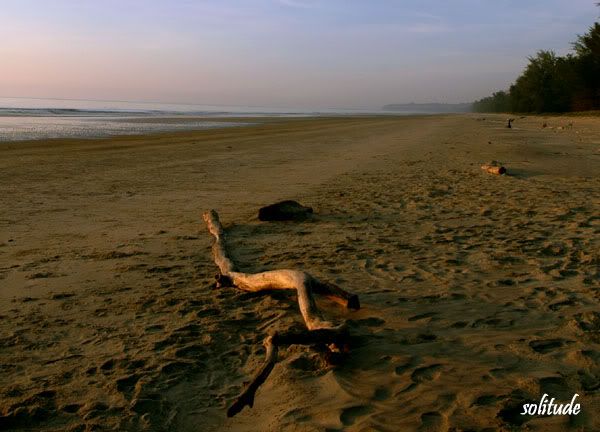 The beach was clean, though the water are not as crystal in Perhentian Island. If I had brought along my wet shorts, definitely I would have jump right in, regardless of everyone. As the time pass by, me and a friend of mine decided to go to Kemaman for some shopping and dining...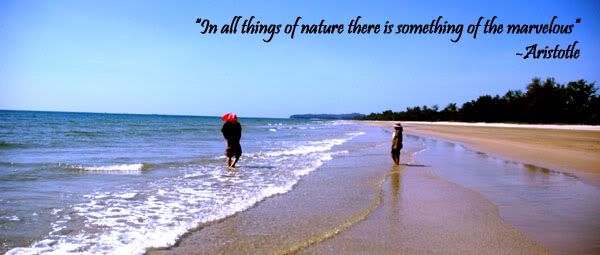 Kemaman is about 30km from our place, which is much nearer than Kuantan. In less than 30 minutes, we'd reach our shopping destination. The

pekan

is well-developed. Nice, small little

pekan

of Kemaman. I bought 2 pair of Thai Silk linen that will be made into a

baju kurung

, and a pair of

kain pelikat

for my dad, for his Father's Day present. The time is limited, because according to plan we are suppose to leave for Kuala Lumpur at 2pm.

Since I did not found any nasi dagang stalls, so I wanted some of the famous Terengganu

keropok

to bring back home. We did stop by few stalls. My first time to eat Sata, which is much better than

otak-otak

. Bought some

keropok lekor

and

keropok ikan

. Finally, we start heading back to Mercu to check-out at 2pm.

Pack all our things and stuff it into the back of my car. We will be starting our 5 hours journey back to Kuala Lumpur. Thank you Mercu Resorts for it good hospitality, and bye bye Cherating Beach...

From Cherating, we head down to Kuantan and enter the Pantai Timur Expressway. This is the only road trip so far, that I haven't been doing much driving... And another success road trip to Cherating, a place I've never been before...
more pictures at : http://www.flickr.com/photos/lartz/601486986/