Kuala Kubu Bahru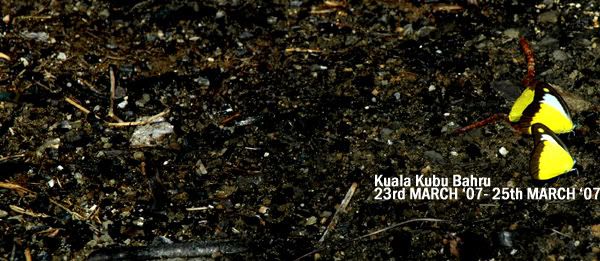 23rd March 2007, 10.30pm me and Wan reached Pekan Kuala Kubu Bahru waiting for the monster truck to arrive. Soon, as five of us gather at the Kuala Kubu Bahru Petronas we decide to go for a heavy supper while watching Mr.Bean movie on the network. It was about an hour after we are off on our way to our campsite. Wan with his GPS gadget tracking our position as we moved into the darkness. Afraid of the same sad story in Sg Pisang might happened, we overnight in a small hut by the road (below picture) from where I could see my MBG clearly.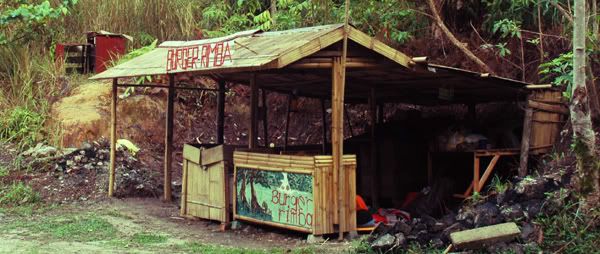 As the sun rises, Abg Man and Idah went back to the old small town to buy us and other 40 polytechnic students a breakfast - Nasi Lemak, the Malaysian way of having a heavy breakfast. We packed all our stuff and throw into Abg Man Defender before driving into our campsite. Poor MBG, cant follow me in. Lets hope nothing happen to it while Im away ...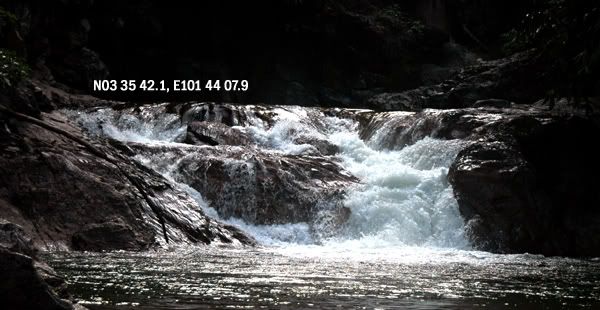 The student were divided into few groups for tasking. They start cooking for lunch before we head for trekking activities later that evening. It was sunny in the morning, my wet clothes all dried up. Around 2.30pm we start trekking into the woods. Just 5 minutes after it started to pour heavily. Luckily I'd packed all the necessities if its rain heavily in my daypack. We stopped by a spot after 30 minutes walking. I just dipped my toes in it while the others seem to enjoy the water. The water level rises in a blink and Abg Man decide it is time to walk back to campsite.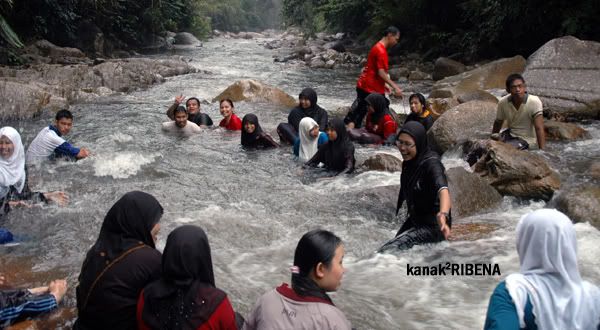 Back to the campsite, me and Idah grabbed our towels and get wet for good. The water was murky due to the heavy rain before. Get into dry clothes and its BBQ time!

Ayam golek togey

.. hahahahaha ... Play bluff and 2spade, and it was my first time. Cuddled into hammock and its time for a good night rest.

Morning start with morning exercise followed up with taekwando routine (those student are from taekwando society). Flying fox is set up and its time to get those adrelin pumped up. Before reaching the high point, you need to cross the rapid stream to get onto the other side. Safety comes first as usual.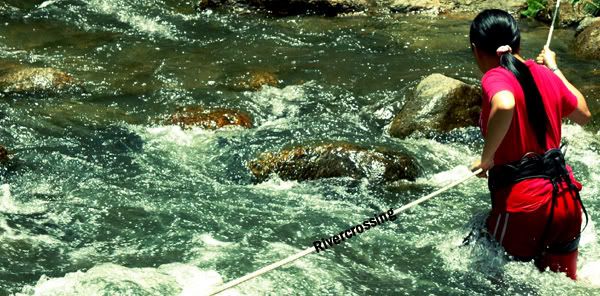 Once u reached the other site, u'll need to climbed up a steep hill. Last check ur safety equipment and u are ready to fly across the river. All 40 of them give it a try, even some go for second round.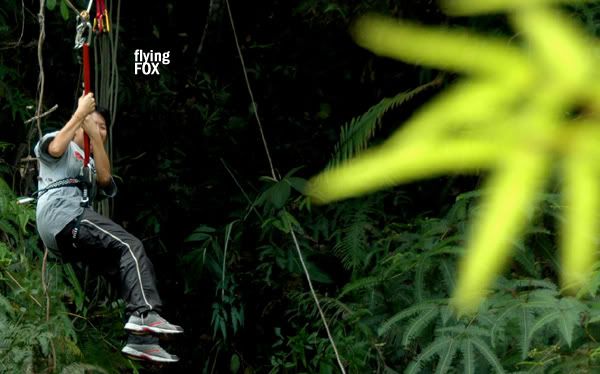 The activity is over by 1pm. The students start packing their stuff while others cooking for lunch. Right after lunch the students left for home. 6 of us (me, wan, idah, man, ocean and e-jay) take time to laid back, rest and enjoy the nature. Had my last dipped in the water before packing home...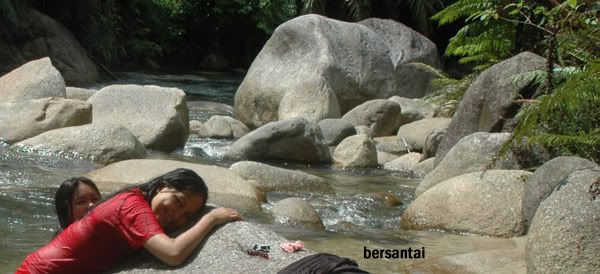 The six of us by Abg Man's monster truck... It was fun and relaxing escape.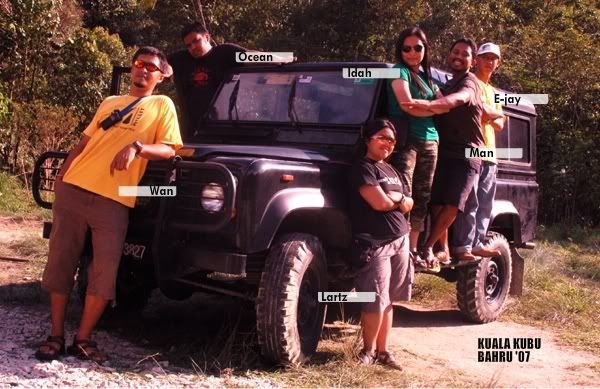 Labels: camping trip