Jerangkang : part ONE
Checked the list for one last time, packed all the things needed for the trip and off to meet the others hikers at Damansara Perdana. Had our last dinner in the civilized before entering the wild. Hop on the 4WD owned by Abg Man and off we go. Pass thru Gombak - Bentong - Karak - Maran. We stopped at Genting Sempah R&R waiting for Nissan Terrano to join us. The traffic was heavy especially near the toll plaza. It rained for a while. After Temerloh R&R I took the back seat and fell asleep till reached Jerangkang. Nothing much to view, darkness is everywhere.

It was around 0500 hours when I realized we'd stopped. Last final stop before proceed in with 4WD. We pray, changed, clean up and breakfast. It was a 16km bumpy ride on the 4WD. We pass through housing area, rubber estate, tunnel with mud, wooden bridge and cross a river before reaching our campsite.

Ayam kampung

was stunned by our presence. Poor chicken, running away from us. It was my 1st time on the 4WD off-road driving.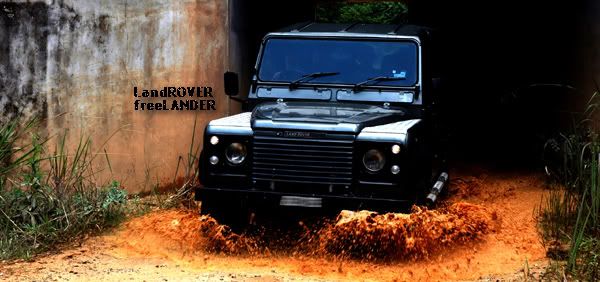 One of the 4WD wheel suddenly fall flat. It took us about half an hour to change the wheel (me as the onlookers by the side), just before it starts to pours heavily. We cant do much with the heavy rain. Set up the hammock across the gazebo and wait helplessly for the rain to stop. Hammock was crossing everywhere.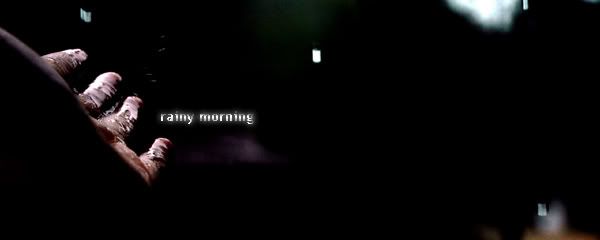 It cant be helped with this weather. Unpacked our ration, and start cooking something to feast our hungry-empty stomach. Menu for today at the 5-star jungle lodge hotel is spaghetti bolognese - my favorite, am a big fan of pasta. A big applause to our chef, Abg Man and Abg Wan.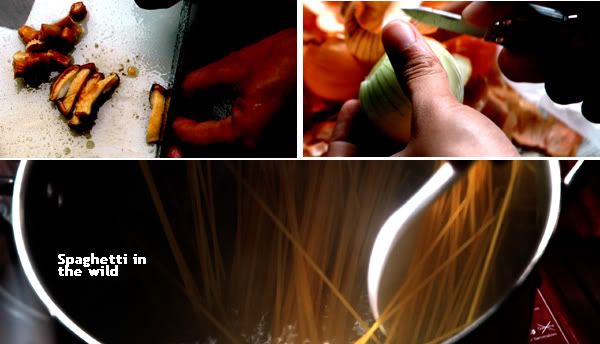 Rain had stopped, stomach are full and we all are happy hikers once again. Grab my camera, windbreaker and water bottle and start our 10 - 15 minutes walk heading up along the river. The pool was green, means it is deep and Im not that brave to jump into the green-whirl-pool. Just stay along side of the pool where I can see my feet perfectly. The water was cold, always are.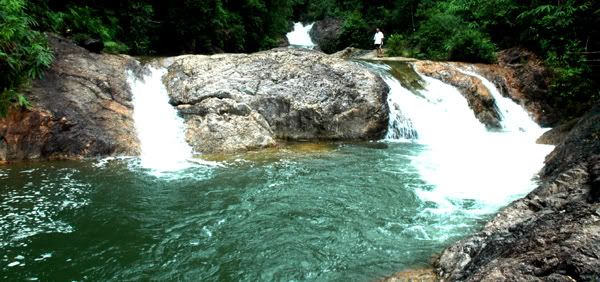 Later that night. spread the ground sheet, gathered around the dry woods and start our own campfire. Under the sky fill with starts, by the side of hot flaming fire with cards in our hands - playing RACE ... That is our entertainment for the night, far away from civilization ...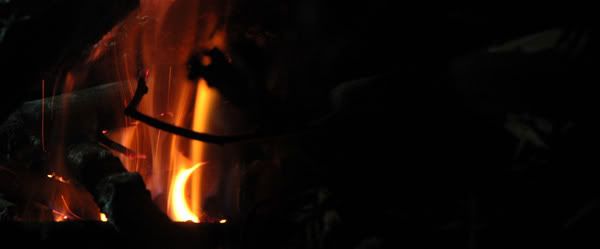 Labels: camping trip