futsal : MMU open II
Another Futsal Tournament brought to you by ... We joined under the name of User Friendly (F) and User Friendly (M).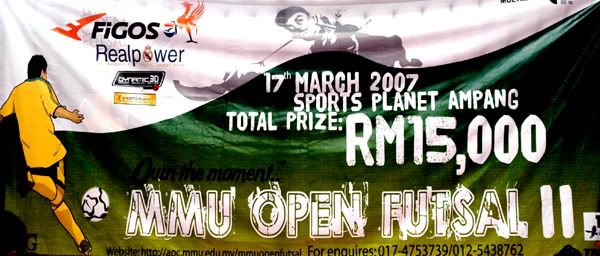 USER FRIENDLY (F) match table ... Not so friendly though, always caught up with at least one BIG problem. Ignore the timing, it was estimated to start at 2.15pm but actually was bring forward to 11.30am.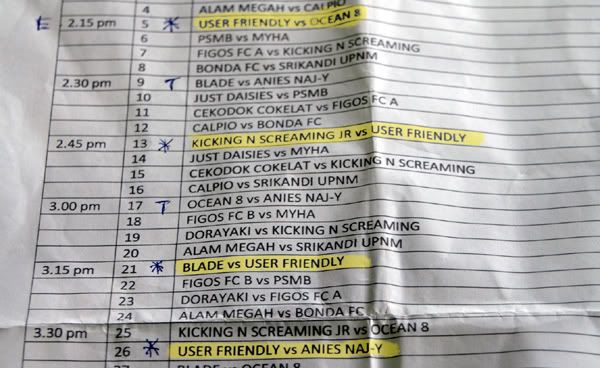 User Friendly (F) team-mates for the day. For those who came to support us, Thank you very much ... Very much appreciate it.
User Friendly (M) team-mates pictures will be added soon.

Good game u guys, though we didn't make it to the second round after the round-robin matches.
The result of the game : Win - ONE; Lose - TWO; Tie - ONE ...

As to those who injured themselves while playing, may u get well soon...
Labels: futsal