Paintball at Sungai Pisang

It is war! The Spartan ( soo in the 300 mood that moment ) versus the Hebat ( yeah, mmg hebat ). The environment not at any padang, not with any bunker ... in fact in the jungle with a stream of river, mud, trees and not forgetting the blood sucking creature - the Leeches.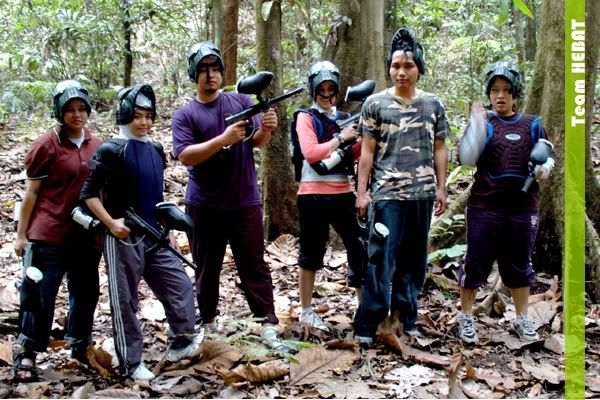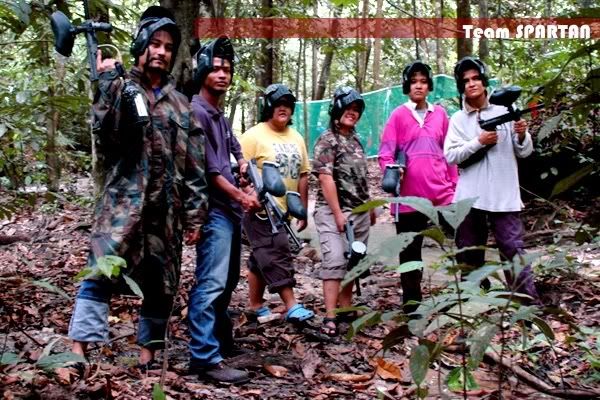 12 of us divided into two different groups. We start off with a safety briefing and how to use 'em speeches. Then, its time for warming up. Loose those joint and firm up those muscles. Get into our safety gear, and walk to our base for some brainstorming strategy.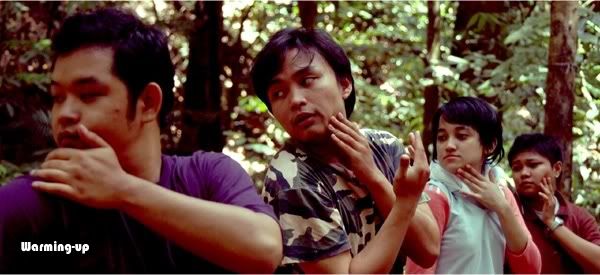 5 second .. 3 .. 2 .. priiiiiT!!!! And the game starts. Run across the stream, take cover behind a huge tree trunk, merangkak on the ground, and trying our best to blend with the environment. After finishing each game, there will be a 10 minutes break ( time to makan2 and minum2 ). Yeah, we did bring along our foods - there was a bihun goreng, sandwiches, ubi goreng and more kuih...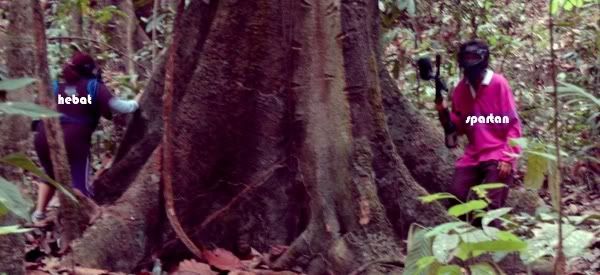 The 1st game - we need to capture a flag position in the middle of the arena.
The 2nd and 3rd game - we need to capture the flag from our enemy base.
The 4th and 5th game - collect as much pendant in 10 minutes.


Total of 5 game, with about 2 hours of extreme fun. Hebat team took control of the game with 3 victory.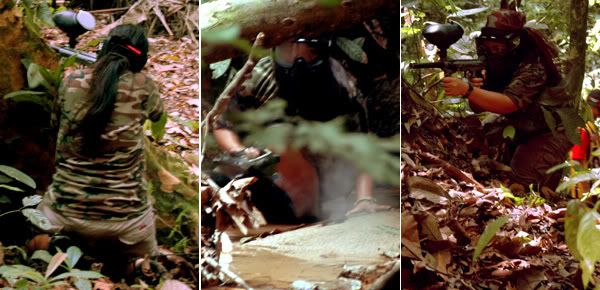 Pictures are taken by Lipass, since myself are having lotssa fun!
After the game, all of us jump into sungai pisang for a cool-off ...

Labels: paintball